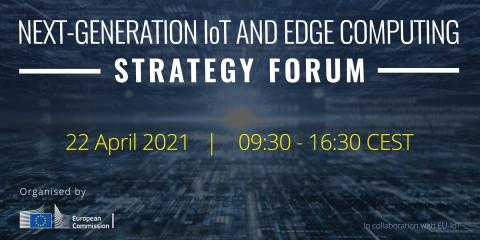 What's next on Strategies, Trust & Trustworthiness in this Digital Age?
The next-generation IoT and edge computing are of great strategic importance for European society in the data economy. Join the strategic webinar on 22 April 2021 hosted by the European Commission and share your view on a strategic European vision for Edge & Far Edge Computing in the Next-Generation Internet of Things

Arthur's Legal, Strategies & Systems will take part in the plenary panel about Trust & Trustworthiness, at 12.00 CET: https://lnkd.in/e92XPdy. What does it take to design, deploy and sustain decentralized, distributed and hybrid cyber-physical and other digital ecosystems in a holistic, trusted and trustworthy way?