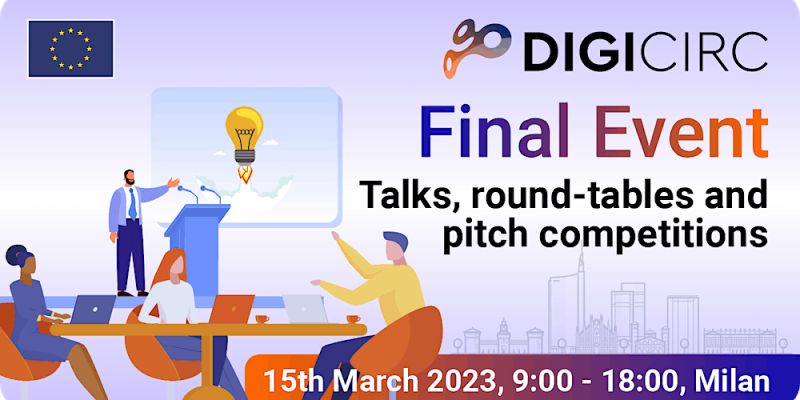 Last month our firm joined the final event of the DigiCirc project in Milano which took place on 15 March 2023.  One of our team members was in attendance to present and also took part in a panel discussion regarding European Policies. Among other topics, questions raised were for instance: "What does 'Fit for the Digital Decade 2030' and 'Fit for 55' imply and how can entrepreneurs benefit from it?"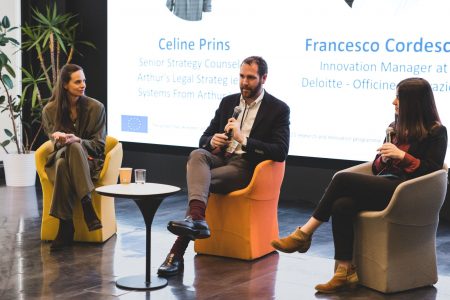 Speakers during the panel from left to right, Celine Prins, Francesco Cordeschi, Raquel Silva.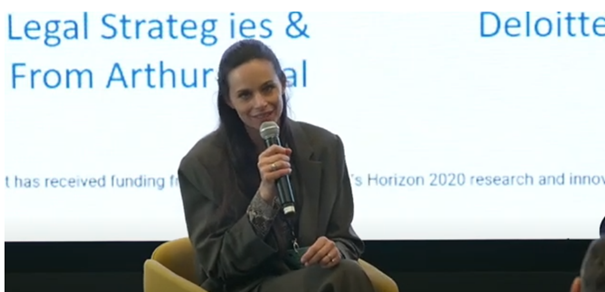 Celine Prins (Arthur's Legal, Strategies & Systems)
It was a joyful event in which the finalists of the SME's selected in the domains of Circular Economy, Bio Economy and Blue Economy pitched their solutions. The finalists received an extra funding above the already received grants in order to further their business.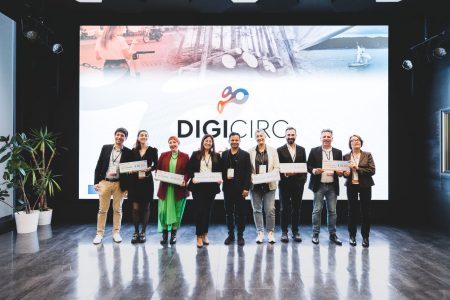 The winners of the SME DigiCirc Accelerator from left to right: BioProtos, COSH, N-Bunker, Alongroute, ByeWaste and EOS Turbowind.
Results of DigiCirc
The outcome of the consortia was impressive and received a lot of praises by the EU Commission's  representative, the project Adviser of H2020 INNOSUP at the European Innovation Council and SMEs Executive Agency.
In total 48 projects within the field of Circular-, Bio- and Blue-Economy have been selected to integratehave been selected to integrate one of the 3 acceleration programmes. Each programme was composed of 2 phases and aimed at supporting them to: (i) identify concrete market opportunities, develop robust business models; (ii) develop their Minimum Viable Product (MVP), and set-up demonstration in an operational environment. See hereby an overview of our results achieved: DigiCirc Inforgaphics - YouTube
To support the sustainability of the selected solutions, the project partners supported the selected consortia with:
(i) access to follow-up funding: support through individual thematic mentoring sessions and the definition of a strategy to engage investors;
(ii) advise on IP issues and data ownership: in Phase 2, selected SMEs attended hybrid courses on IP support and had an individual thematic session with ARL;
(iii) financial grant of €100k: this grant will be allocated to the 15 consortia with the most promising commercialisation/demonstration plans as judged by a deck of external experts, during a DemoDay, at the end of the 2nd phase of the accelerator programme (Period 2);
(iv) visibility and promotion: Selected consortia will be showcased at the DigiCirc DemoDays to which the DigiCirc consortium will attract industry actors and investors.
Our role within DigiCirc

Our firm played an active role within the consortium giving assistance to the Data Management, by giving coaching sessions to the SME's on Strategic, Legal matters, and giving input to the Dissemination, Exploitation & IPR Strategies. During these mentoring sessions with DigiCirc partners, our firm also discussed a series of similar topics concerning, among others, the IP Portfolio, the Data Management Plan, European Legislation, EU funding opportunities and the IPR Strategy.
We would like to thank the partners involved in DigiCirc for our great partnership and collaboraiton. It was a real pleasure to work with you. We will remain in touch.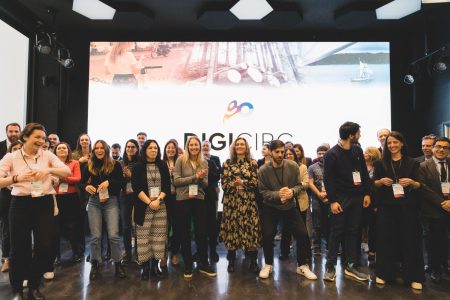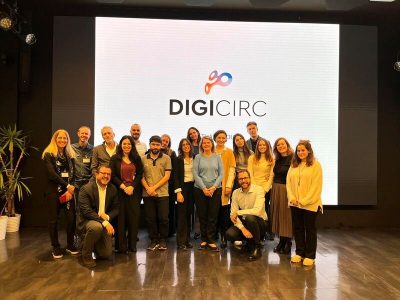 The DigiCirc consortia partners:
Cap Digital | F6S Innovation | FastTrack Ventures | Digipolis.fi | Arthur's Legal, Strategies & Systems | Politecnico di Torino | DRAXIS Environmental S.A. | Centro Tecnológico Naval y del Mar - CTN | CLMS | Inspiring Culture and the project officer of DigiCirc (Virginie Perron) delegated by the EU Commission ( Project Adviser & H2020 INNOSUP at European Innovation Council & SMEs Executive Agency).
Underneath you can find footage of the event and about the DigiCirc project:
DigiCirc Milan - Final Event - YouTube 
DigiCirc Milan - Partners insights and learnings - YouTube
DigiCirc Milan - Final Event - YouTube