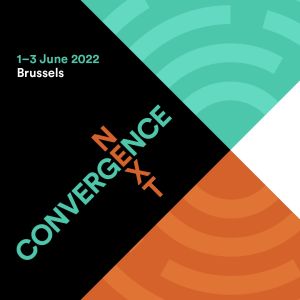 Let us inform you about the upcoming event for you to watch when interested in Cybersecurity and its communities: CONVERGENCE NEXT.
CONVERGENCE NEXT will take place 1-3 June 2022 in Brussels with the aim to focus upon the future of the community, the European Cybersecurity Competence Centre (ECCC) and look at the key issues for cybersecurity in the future. 
High-level representatives from EU institutions will discuss the role of the ECCC and the next stages for the wider stakeholder community. This event is not to be missed if you are interested in European cybersecurity issues, therefore feel welcome to join the conversation by registering here. 
Wednesday, Arthur's Legal will be represented by Arthur himself who will touch base on 'How to Build, Achieve & Sustain Trusted, Hybrid Interconnected Ecosystem of Ecosystems', focusing on two notions (1) knowing and understanding the ecosystem and communities, and (2) How to team up, share and act (briefly explaining, as an example but enabler), our Code of Engagement as a facilitator for trusted knowlegde & experience sharing.
Thursday, he will join to discuss the CONCORDIA Roadmap, which focuses 'in a holistic way' on How to Build, Achieve & Sustain Digital Sovereignty, and how the roadmap process and methodology works.
You can find the agenda and overview of speakers here.