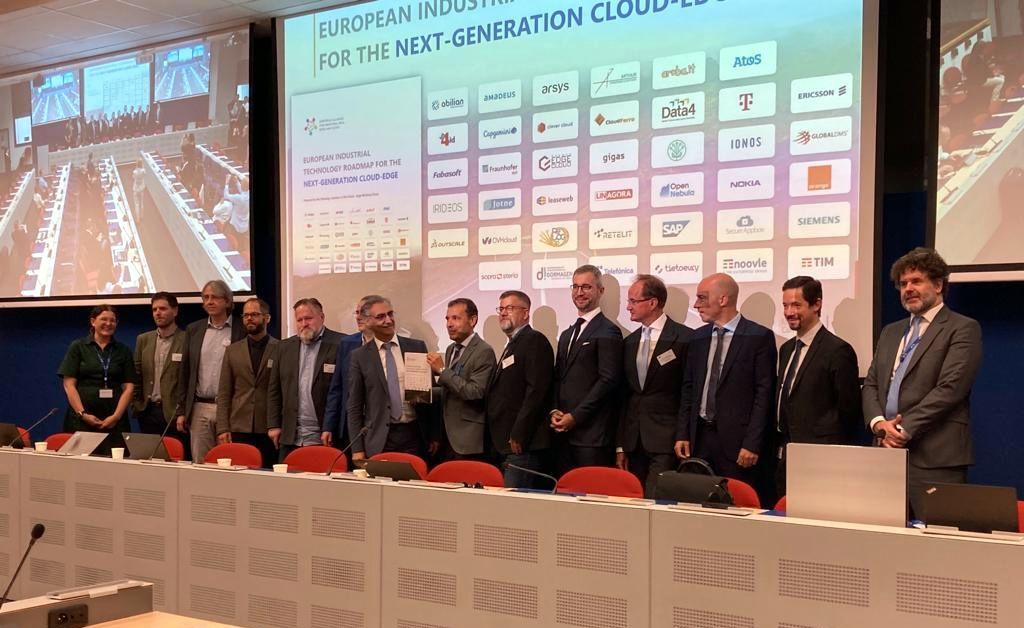 BRUSSELS. On 4 July, the European Alliance for Industrial Data, Edge and Cloud has presented and formally handed-over its current Roadmap to the Commission: https://digital-strategy.ec.europa.eu/en/news/european-alliance-industrial-data-edge-and-cloud-presents-its-first-deliverables.
The Roadmap serves as crucial input for the European Commission in the definition of the upcoming European digital investment programmes, ensuring their alignment with the strategies, needs and goals of European businesses. All in all, the Roadmap is aimed to strengthen Europe's position in digital technologies and capabilities, and fosters the emergence of a vibrant and competitive European digital ecosystems, market, products, services, systems. 
We do thank again each and everybody of the Commission and EU Alliance that have contributed, helped out and otherwise supported this and remained committed and determined. We as well remain fully committed and determined in making the mission of the EU Alliance work.
During the formal handover, Arthur's Legal, Strategies & Systems as lead to the Digital Sovereignty Taskforce presented the related Digital Sovereignty chapter and Annex to the Roadmap. We are also co-leading the Cybersecurity Taskforce.
The Roadmap is worth the read for sure. Obviously, for once the chapters about Digital Sovereignty (chapter 2, and the Annex), and Cybersecurity (chapter 4). Furthermore we have contributed to various other chapters of the Roadmap as well, including the chapter about Data (Chapter 10).
To learn more about the EU Alliance for Industrial Data, Edge and Cloud, its objectives, and our role in this Alliance, please read our previous blog, here. Next to each of the member states being member to the EU Alliance, besides Arthur's Legal, Strategies 7 Systems currently 48 other private sector organisations are member as well.
Find underneath the tremendous team with whom we jointly accomplished this mission to deliver the current Roadmap: